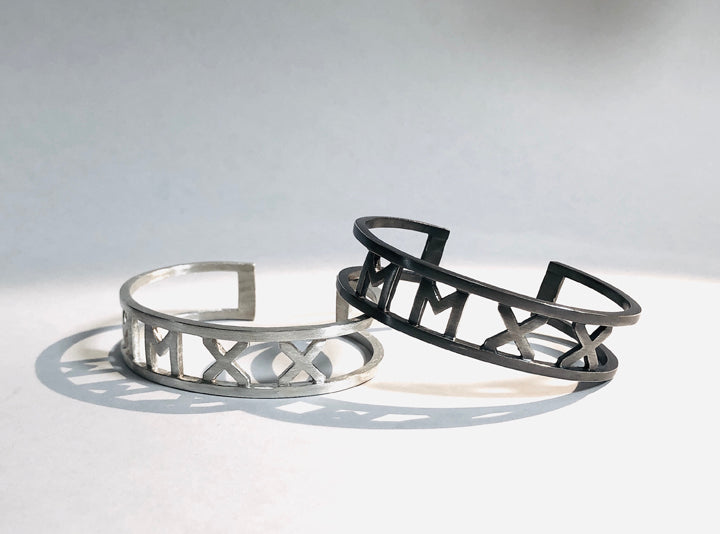 The Maxima MMXX(2020) Cuff
$325.00
MMXX has become an amazing and historic year politically, socially and personally in the United States, as well as globally. We are pushing ourselves beyond our "boundaries" mentally and physically. It is potentially an evolutionary and expansive time for mankind if we meet these challenges with patience, integrity, courage and faith.
MMXX (2020) may also be an important year to commemorate someone's graduation, anniversary, birth year etc.  A personal and memorable gift to give that someone special, perhaps even you!
This cuff is light and elegant and has a crisp and graphic look. Surprise someone!
Also available in 18kt gold plated silver and oxidized silver.