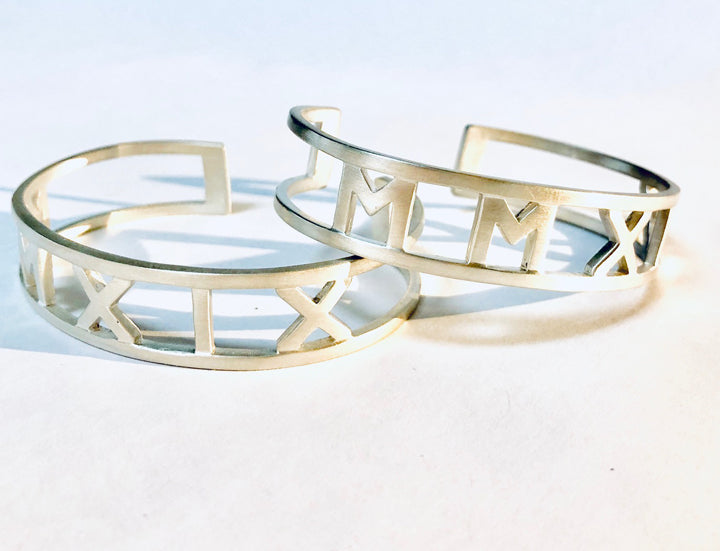 The MAXIMA Cuff - 2019
$295.00
A beautifully crafted sterling silver cuff in a striking design with the year 2019 written in the Roman numerals MMXIX.
This piece is meant to commemorate a meaningful or significant event that took place in the year 2019. Whether it be a graduation, an anniversary or special birthday, this piece is a thoughtful and eternally memorable gift for someone special, including yourself!
In a standard cuff size that can be gently pressed to fit the wrist, the piece is light and elegant with a soft satin finish.