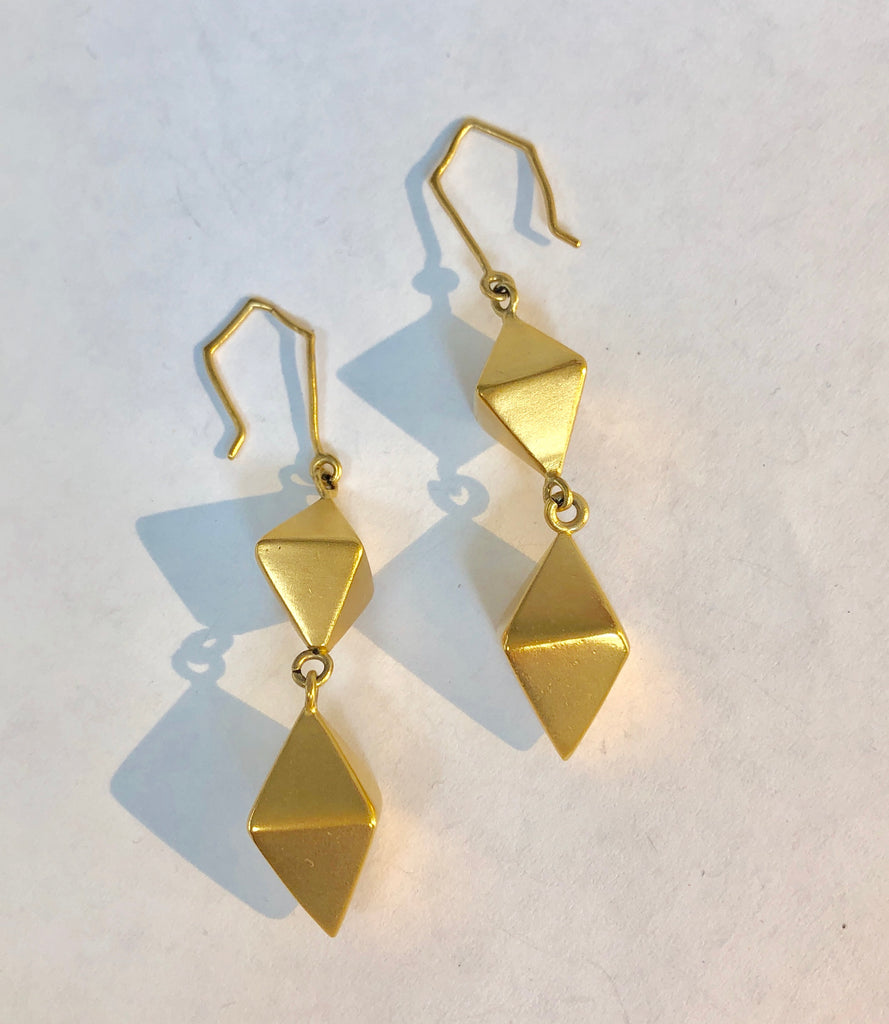 Diana Double Diamond Earrings
$400.00
These elegant and classic earrings were my first design while at Rhode Island School of Design. They are still one of my favorites and I wear my pair everyday. They can be dressed up or dressed down.
They're hollow and very light and have my signature angular ear wire -specifically designed for this collection.
Available in all sterling. Approx.2"