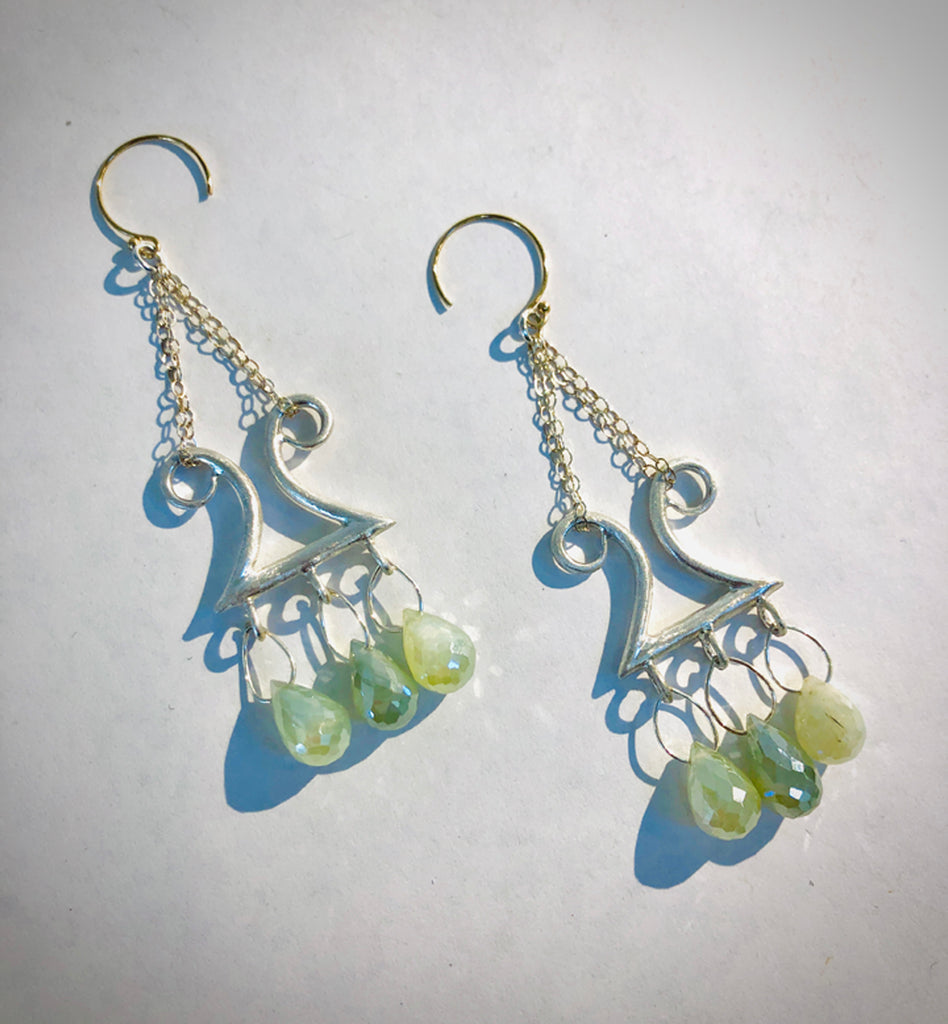 Boheme Earrings
$445.00
So romantic, these bohemian earrings are influenced by ancient middle eastern jewelry, or perhaps Indian. They are part of the Casbah Collection and are made of sterling silver with mystic prehnite teardrops. The drops sparkle when worn and have a magical and radiant presence.
Also available in oxidized finish. Limited Edition.
Approx 3" with 14kt hoop.